Why Do Your Ears Feel Clogged?
Feeling like your ears are plugged up and sounds seeming muffled is a common occurrence. But have you ever wondered why? Below is a look at some of the most common reasons why your ears may feel clogged.
Sinus Pressure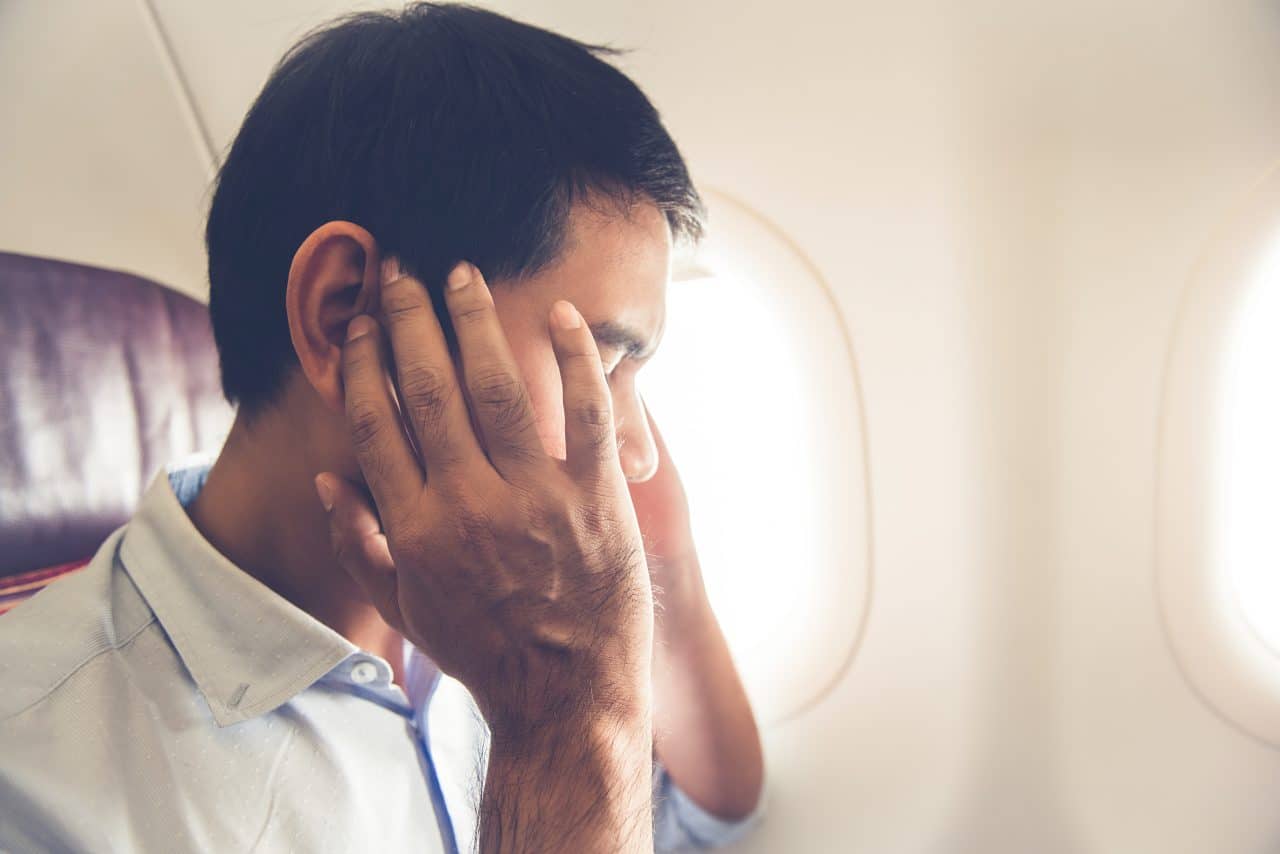 When the hollow cavities in your skull known as your sinuses become inflamed, usually the result of allergies or an infection, you may feel some facial pain and tenderness. This can also lead to the swelling of your Eustachian tubes. These tubes connect your middle to your throat and are responsible for regulating air pressure. When they swell, you may experience hearing loss, ear pain or a feeling like your ears are clogged.
Noise Damage
The second most common cause of hearing loss is exposure to loud noises. Sounds are measured in decibels (dB); anything over 85 dB can damage the delicate hair cells within the inner ear, a key component of the hearing process. In addition to being unable to hear, noise-induced hearing loss can lead to a ringing in the ears, known as tinnitus and a clogged ear feeling.
Impacted Earwax
Earwax is a naturally-produced substance that helps protect your ears from infection, debris and becoming too dry. While earwax is usually self-cleaning, as the older earwax seamlessly works its way out of your ears without you even noticing, if you produce too much or incorrectly clean your ear with a cotton swab, your earwax can become impacted.
Impacted earwax can cause:
Ear pain.
Hearing loss.
Tinnitus.
Itching.
A clogged ear feeling.
Fluid in the Ear
A buildup of fluid in the ear can occur as the result of a middle ear infection or from swimming or bathing. This leads to a plugged-up feeling.
This summer, be extra mindful when swimming in Lake Winnebago. Wearing silicone earplugs can help prevent water from getting trapped in your ears.
COVID-19
According to the Center for Disease Control and Prevention, common symptoms of COVID-19 including:
Fever or chills.
Cough.
Difficulty breathing.
Fatigue.
Muscle aches.
Headache.
Loss of taste or smell.
Sore throat.
Congestion.
Nausea.
Diarrhea.
Although clogged or plugged-up ears are not typically reported with this virus, congestion can lead to ear pain. If you are experiencing a plugged-up ear sensation, now is the time to do something about it. Contact the ear experts at DeFatta ENT & Facial Plastic Surgery today.
Learn More About Hearing Loss