Facial Fracture Repair
Facial fractures are broken bones located in the face and mouth. Most facial fractures are sudden and caused by assaults, sports and facial/head trauma from accidents. They could be located in the following areas:
nose (nasal)
cheekbones (zygoma)
eyes (orbit)
upper (maxilla) jaw
lower (mandible) jaw
Signs and symptoms of a facial fracture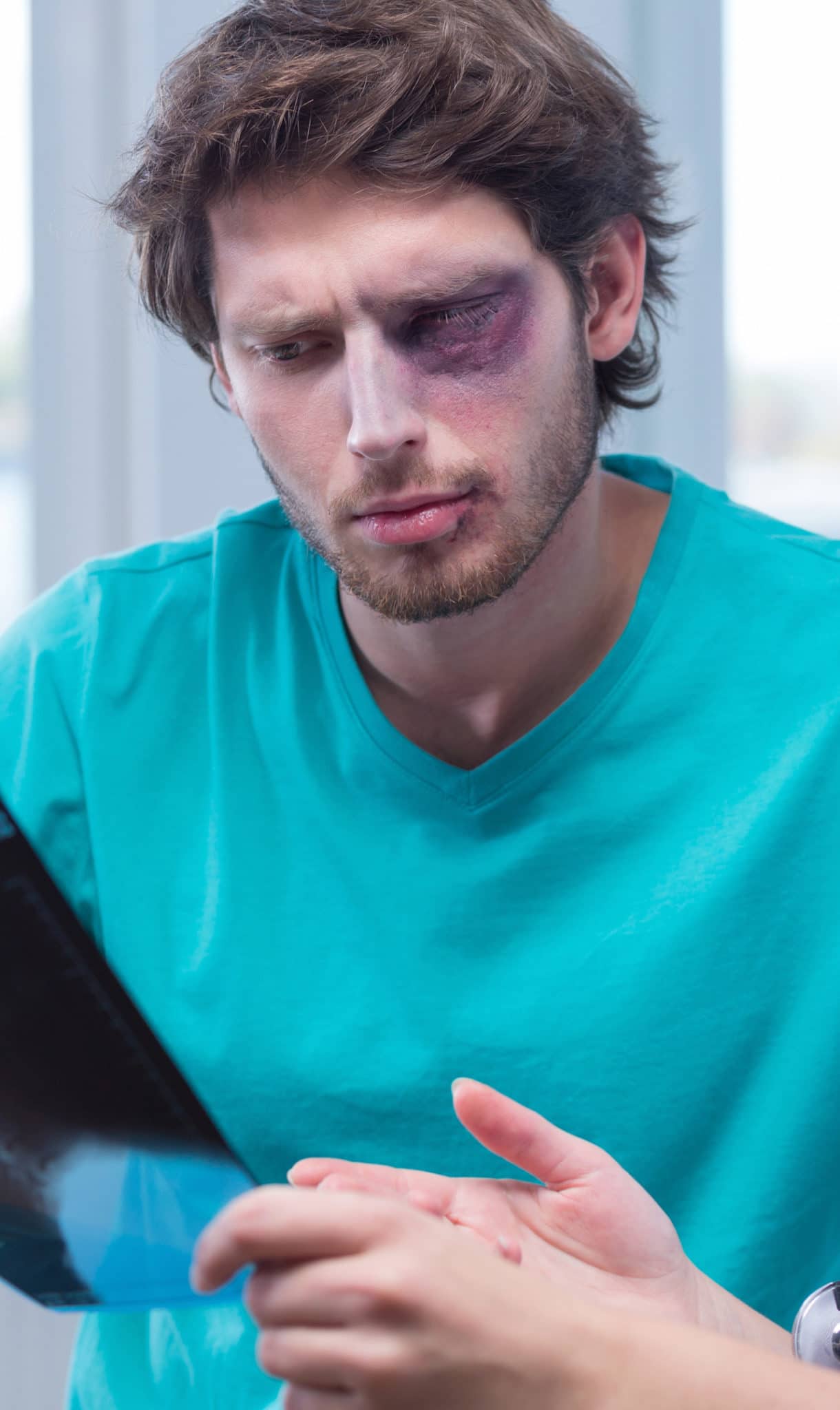 Depending on location of your fracture, symptoms may include:
Purplish patch on skin (bruising)
Swelling
Discoloration under the eyes
Blockage of breathing in one or both nostrils
Twisted or crooked nose or indented bridge of nose
Nosebleed
Blurry, decreased or double vision
Difficulty in moving eyes left, right, up or down
Flatness of one or both cheeks
Sunken or bulging eyeballs
Numbness of the facial area near the injury
Blood in the white part of the eye
Trouble with chewing, eating, or speaking
Loose, broken or missing teeth
Teeth not fitting together properly
Cheek or jaw pain when opening the mouth
What are treatments for facial fracture?
Before a treatment can be planned, detailed imaging of the facial bones is required, which often consists of a CT scan of the facial bones. This is a fast and low risk study that will provide your surgeon with critical information needed for treatment planning. The treatment options that you will be offered will depend on the type and extent of the fracture and any other injuries you might have at the time. It is imperative that you have an evaluation by a board-certified facial plastic and reconstructive surgeon for accurate diagnosis and prompt repair to avoid later complications. This type of facial specialist is trained to restore not only the appearance of your face, but also return you to optimal function (vision, chewing, nasal breathing, etc).
The goal of surgical correction of facial fractures is to realign the broken bones back into a normal position and keep them in this position to prevent further injury. Often, an effective way to keep the bones from moving during normal facial motion, chewing and speaking is to place plates and screws over the fractures or wires inside the mouth. This can stabilize the fractures and allow time for optimal healing. When possible, the incisions made to reach the fracture sites are hidden inside the mouth, nose and eyelids to minimize the appearance of scars after healing.
Whether you need urgent care or are thinking about revision of a healed scar from an old injury, trust your face to the face specialist. Call DeFatta Facial Plastics at (715) 828-2368 for more information or to schedule an appointment with our facial plastic surgeon.