miraDry
DeFatta Facial Plastics is the only miraDry Provider in the Chippewa Valley, and we can help you eliminate your underarm sweating issues for good.
miraDry is the only FDA-cleared treatment that can dramatically reduce underarm sweat in as little as one appointment. What goes on during the treatment is actually pretty simple. The miraDry System uses thermal energy that targets and eliminates the sweat and odor glands in your underarm. Once those glands are eliminated, they do not grow back. Goodbye, sweat stains!
How miraDry Works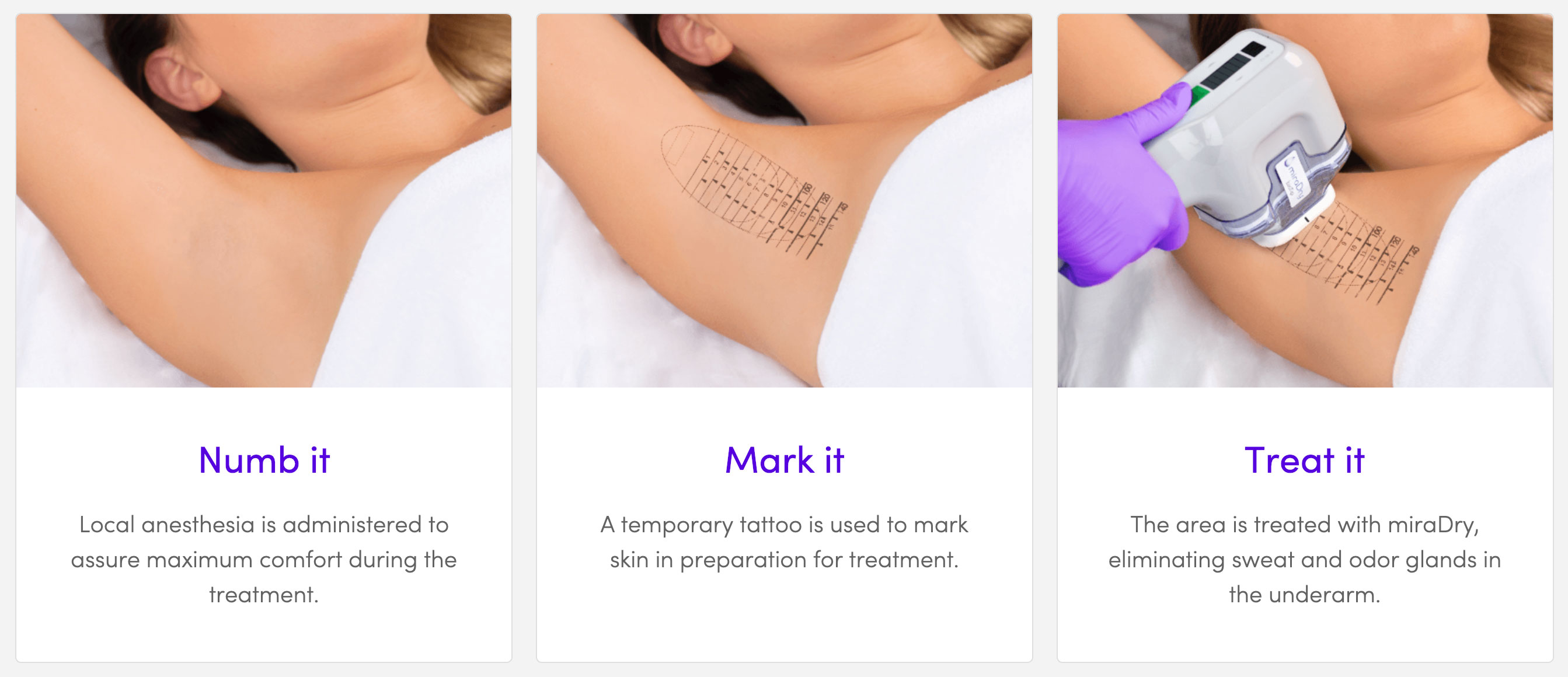 Treatment Process
Step 1
After your underarm is numbed, Dr. DeFatta will place the handpiece directly on your skin, lining it up with the temporary tattoo that has been applied to your underarm.
Step 2
Next, the handpiece is activated. You will feel slight suction as your skin and glands are brought closer to the surface for maximum results.
Step 3
Finally, thermal energy is delivered and the sweat and odor glands are eliminated. All the while, the system is cooling to protect your skin and maximize your comfort.
This is one of the most effective and reliable cosmetic procedures available. So, if you're fed up with the embarrassing wetness and odor, miraDry is the way to go. Call to schedule a consultation with Dr. Robert DeFatta at 715-828-2368.