What is an Otolaryngologist?
An otolaryngologist is a physician trained in the medical and surgical management of ear, nose and throat diseases and disorders.
Commonly referred to as ENTs, they identify and treat diseases of the ears, nose, sinuses, larynx, mouth, throat and structures of the face and neck. Otolaryngologists complete up to 15 years of college and post-graduate training, including medical school. Many also complete a one- or two-year fellowship to gain more extensive training.
All otolaryngologist must be certified by the American Board of Otolaryngology.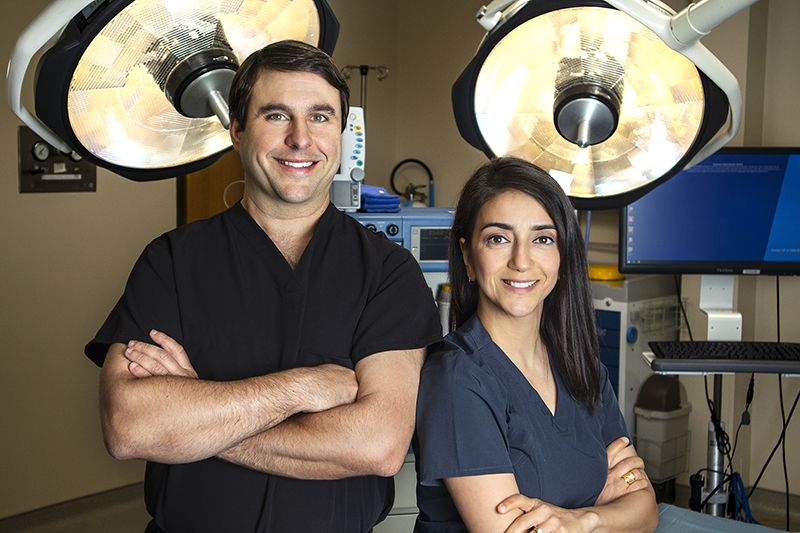 There are seven areas of expertise in the field of otolaryngology:
Allergy. This includes allergy testing and treatment for hay fever, seasonal rhinitis and chronic sinus infections.
Facial Plastic and Reconstructive Surgery. This includes both cosmetic treatment such as Botox and lip injections, as well as surgical treatment for sagging eyelids, face lifts and rhinoplasty.
Head and Neck. This includes treatment for thyroid disorders, lumps in the neck and cancer of the voice box.
Laryngology (throat). This includes treatment for hoarseness, swallowing disorders and chronic cough.
Otology/Neurotology (ears). This includes treatment for hearing loss, dizziness and tinnitus.
Pediatric Otolaryngology. This includes treatment for tonsil and adenoid infections, asthma and sinus disease.
Rhinology (nose). This includes treatment for stuffy noses, loss of smell and nasal polyps.
Below is a handy self-screener that can help you determine if you should see an ENT.
Do you experience frequent hoarseness or sore throat?
Have you ever been told or suspect that you snore and/or stop breathing while you sleep?
Have you experienced four or more sinus infections in the past year?
Are your nasal symptoms worse in the spring, summer and/or fall?
Do you ever experience facial pain, facial pressure, sinus headaches or congestion?
Are visible signs of aging on your face making you appear tired or sad?
If you answered yes to two or more of these questions, you may be experiencing an ear, nose or throat disorder. We recommend you schedule an appointment with your otolaryngologist.
Call DeFatta Health at (715) 828-2368 for more information or to schedule an appointment.