Nose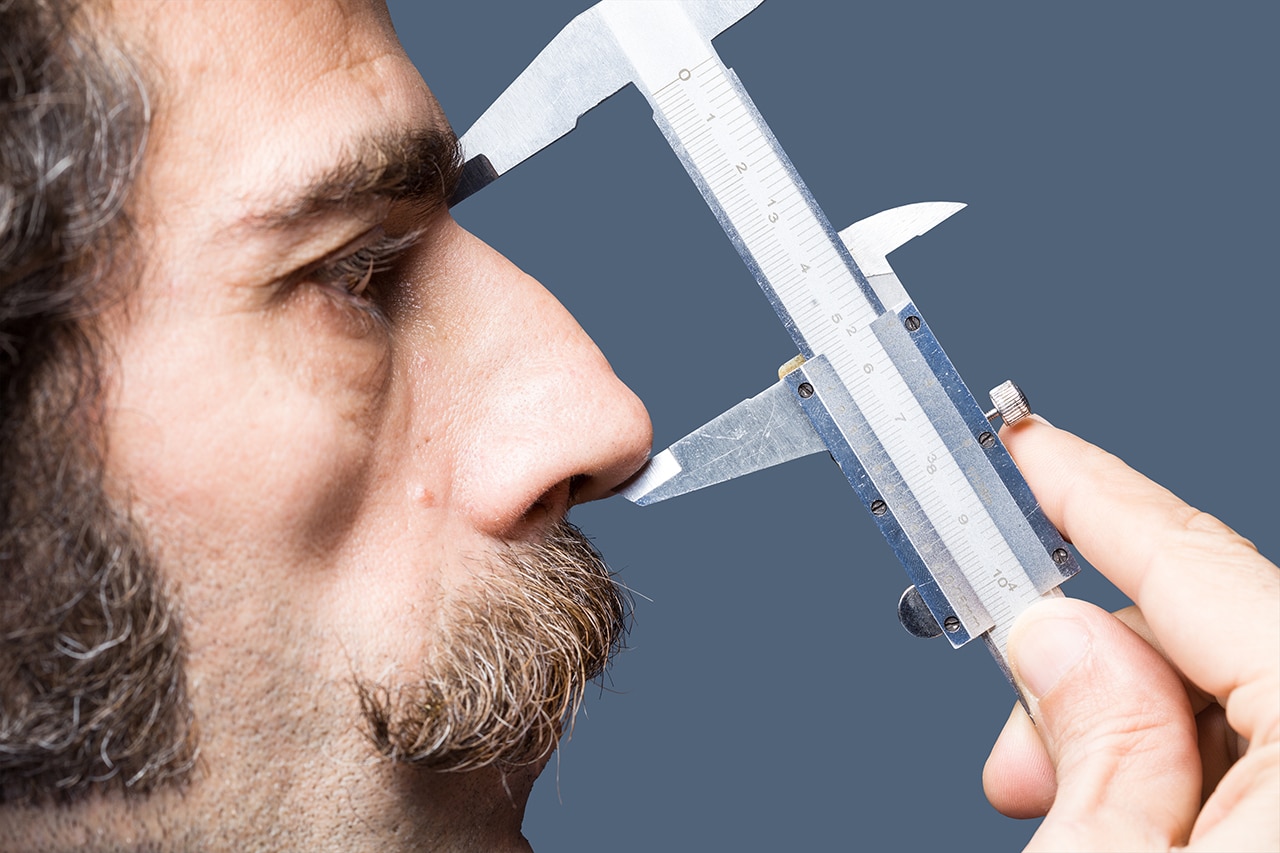 Rhinoplasty is a popular cosmetic procedure among women and can also help men correct self-consciousness over attention-grabbing noses. This nasal surgery aims to reshape the nose and enhance the facial aesthetic. It can address concerns such as humps on the nose, a nose that is too wide or too narrow, droopy noses, crooked noses and wide or flaring nostrils, among others.
In cases where trauma to the nose has led to external imperfections, there can be coexistent structural defects inside the nose that lead to breathing issues. When performed by a qualified, expert surgeon, a rhinoplasty can address both problems simultaneously.
Potential benefits of male rhinoplasty can include improved nasal symmetry, which brings the nose into better congruence with other facial features, repair of visible structural defects and masculinization of nasal and overall facial appearance.
Before Surgery
Dr. Robert DeFatta will discuss with you the changes you would like to see related to your nose, and also discuss the way your nose can look in relation to your other facial features. Digital photographs and computer imaging allow Dr. DeFatta to evaluate and consult with you regarding the appropriate procedure to achieve the desired results.
Method of Surgery
Surgery is performed using a general anesthetic. It takes about one to two hours. When more complex restructuring is required, the procedure may last longer. The incisions are typically placed inside the nose, and in some cases, one is hidden low across the tissue between the nostrils. The nose is either reduced or augmented, usually using your own cartilage from other parts of the body. If a deviated septum needs to be corrected for better breathing, this can be done during the same operation. Once the nasal structure has been reshaped, the incisions are closed and the patient is given internal and external splints to help support the nose as it heals.
What to Expect
The recovery takes one to two weeks. Most patients resume their normal activities within a week or two. Following surgery, a lightweight splint is applied to maintain the new shape of the nose. The splint is removed within a week. Internal nasal splints may be inserted at the time of surgery to protect the septum. These are also removed within a week. There is always some stuffiness of the nose, especially when work has been done on the nasal septum, as well as numbness and swelling as the tissues heal. Bruising may occur around the eyes but begins to fade within a few days and discoloration usually disappears in two weeks. Pain is manageable and is controlled with medications prescribed by Dr. Robert.
Your Surgeon Matters
The nose is the most prominent part of your face and tends to draw considerable attention. If you are considering surgery to change the appearance of your nose, it is important to choose the right surgeon for you. Board certified facial plastic surgeons are not only experts in improving the appearance of this attention-grabbing part of your face, but they are also experts in its proper function. It is important to seek out a surgeon who has considerable experience in performing surgery on the nose, both inside and out.
Dr. Robert DeFatta is dual board certified by the American Board of Facial Plastic and Reconstructive Surgery (structure) and the American Board of Otolaryngology-Head and Neck Surgery (function). He completed his facial plastics training under the mentorship of Dr. Edwin Williams III, who has authored multiple books on rhinoplasty surgery and is regarded as an international expert in this procedure. This type of training and experience gives your surgeon a vast toolbox to draw from when handling each case, as well as handle any challenges encountered with skill and ease.
If you're considering nasal surgery, consider an experienced and modern facial plastic surgeon. Contact Dr. Robert DeFatta at 715-828-2368 for a cosmetic consultation.