Skinuva Scar Cream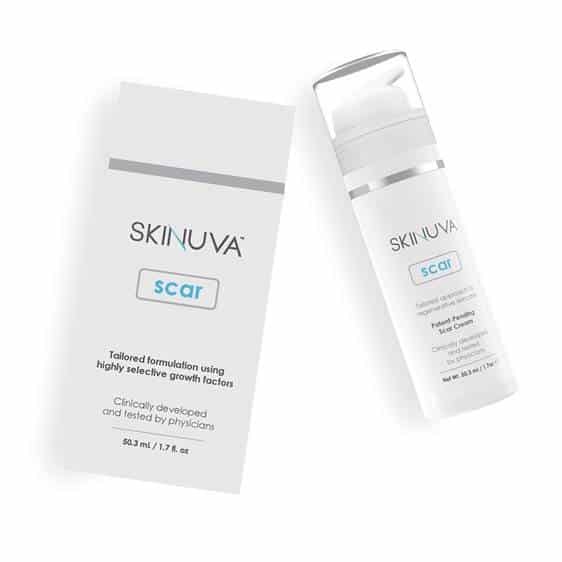 Skinuva is scar therapy that provides phenomenal results in very little time. Skinuva's effectiveness is backed by science and formulated with highly selective growth factors that are proven to be twice as effective as silicone cream.
Once approved by our facial plastic surgeon, it is perfect for use on many common surgical incisions:
rhinoplasty (nasal surgery)
blepharoplasty (eyelid surgery)
liposuction (fat removal and transfer)
face and neck lifts
In addition, you may wish to consult with Dr. Robert DeFatta if it is appropriate for use on older facial and body scars.
Interested in learning more? Call DeFatta Facial Plastics at 715-828-2368 and we will be happy to assist you! Or request an appointment with our board certified facial plastic surgeon for help with scar management or revision.