A Type of Glaucoma May Increase Your Risk of Tinnitus
Glaucoma is a group of eye conditions that damage the optic nerve and can lead to blindness. New research has shown that a type of glaucoma known as primary open-angle glaucoma may increase your risk of experiencing tinnitus.
What Is Tinnitus?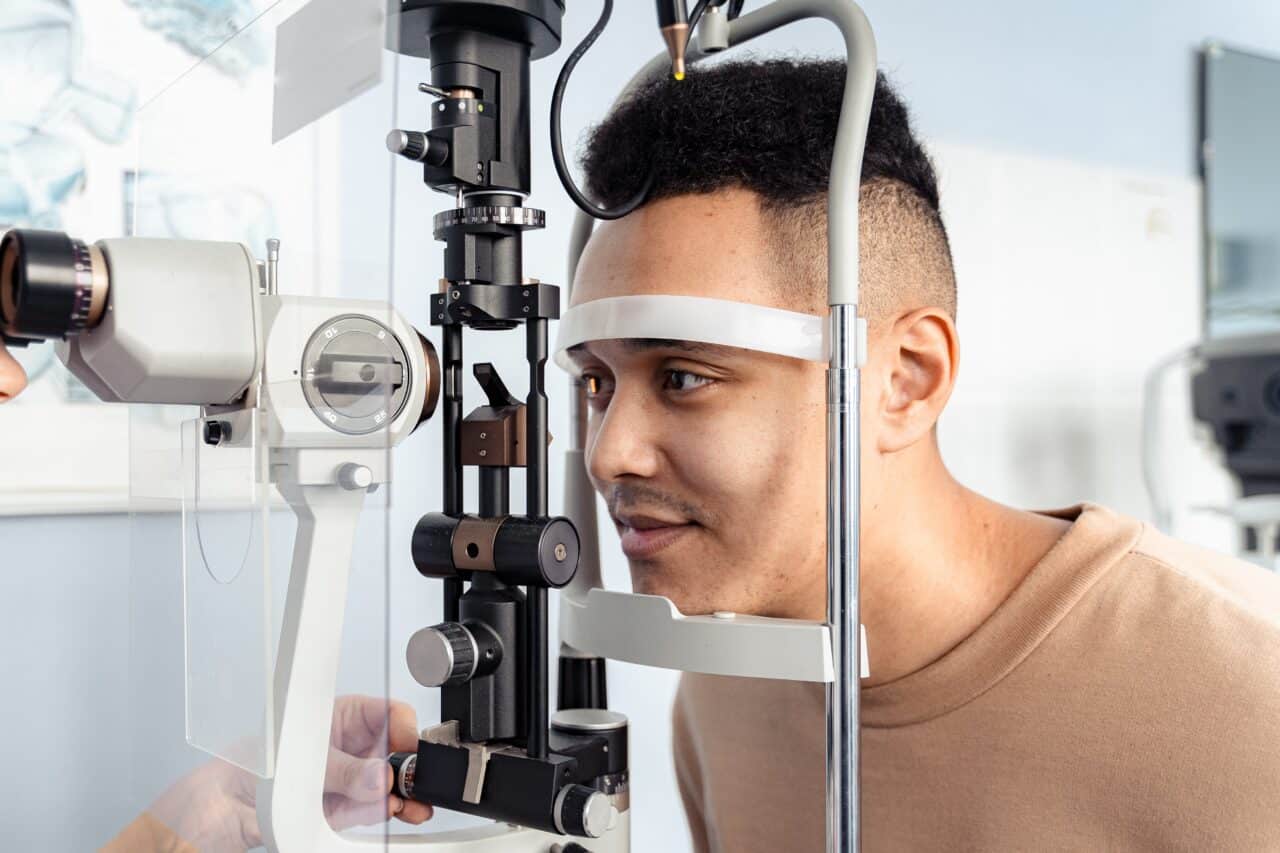 Tinnitus is described as a ringing in the ears but can also sound like hissing, buzzing, roaring, sizzling, clicking or other noise. It can last anywhere from a few days to years and is a symptom of many different conditions. However, the cause cannot always be identified.
How Does Glaucoma Increase Tinnitus Risk
Though the reason why people with primary open-angle glaucoma have a higher risk of tinnitus isn't entirely understood, new research highlights the apparent link.
A population-wide study of over two million patients found that there was a significant association between primary open-angle glaucoma and a greater risk of developing tinnitus compared to those without the condition. This was true even when adjusting for other factors like age, sex, geographic location and medical history.
Other Conditions That May Increase Your Risk of Tinnitus
Tinnitus can have a wide variety of causes. While it's not always possible to identify the cause, finding out what condition is responsible for your symptoms can help when it comes to treatment. Some other conditions known to increase tinnitus include, but are not limited to:
Ear infection or ear canal blockage
Head and neck trauma
Changes to ear bones
Eustachian tube dysfunction
Temporomandibular joint (TMJ) disorder
Acoustic neuroma
Blood vessel disorders
Diabetes
Thyroid disease
Autoimmune disorders
Migraines
Treatment Options
For people with mild tinnitus or ringing that quickly goes away, treatment may not be needed. However, if you experience chronic or severe symptoms, you may find it negatively impacting other parts of your life.
If your tinnitus is making it harder to sleep, affecting your performance at work, or getting in the way of enjoying everyday activities like grabbing a coffee with friends at The Nostalgic Bean, then consider making an appointment with a specialist.
While no universal cure for tinnitus exists, many different forms of treatment can work to help minimize your symptoms and improve your health. Options include:
Tinnitus retraining therapy
Masking techniques using white noise
Hearing aids (if symptoms are due to hearing loss)
Stress reduction techniques
Medication
Cognitive behavioral therapy
For additional information or to schedule an appointment with one of our experts, call DeFatta Health today.