What Does an Audiologist Do?
If your primary care physician referred you to an audiologist, you may be wondering what exactly they can do for you. Most people think of audiologists as medical professionals who diagnose and treat hearing loss, but they do much more than that. Below we cover what audiologists do, what training they undergo and the difference between audiologists and other hearing professionals.
What Audiologists Do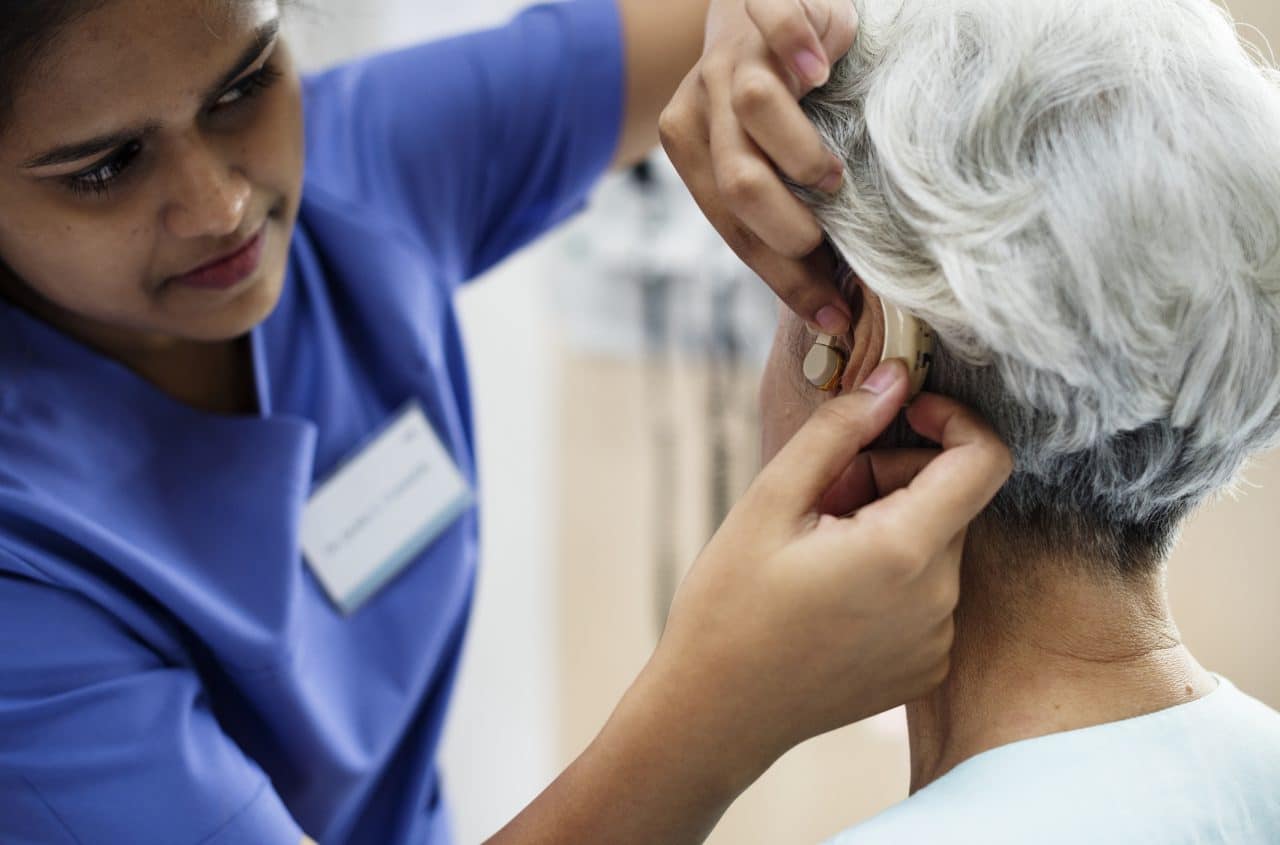 Audiologists specialize in the auditory system. They're trained to:
Provide comprehensive hearing exams.
Dispense and fit hearing aids.
Map cochlear implants and bone-anchored hearing aids.
Counsel families on hearing loss and the rehabilitation process.
Create auditory rehabilitation and other communication programs.
Diagnose and treat tinnitus (ringing in the ears).
Diagnose and treat balance disorders.
Work in a variety of settings, from private audiology practices to research hospitals.
Collaborate with speech-language pathologists, early intervention specialists and ENT physicians.
Required Training for Audiologists
Today, audiologists hold a four-year undergraduate degree in communication sciences and disorders or a similar major as well as a Doctor of Audiology (Au.D.) degree from an accredited university like The University of Wisconsin-Madison. They take a variety of classroom courses, including:
Anatomy of physiology of the ear.
Audiologic assessment.
Counseling.
Diseases of the ear and nervous system.
Dispensing of hearing aids.
Epidemiology.
Pediatric audiology.
Prevention of hearing loss.
Speechreading and other visual communication.
Statistics and research methods.
During their Au.D. program, they also complete a one-year externship where they work full-time in a clinical setting under the supervision of a qualified audiologist.
After getting their Au.D. degree, they then must become licensed in their state, a process which involves passing a written and/or practical exam.
Difference Between an Audiologist and Hearing Instrument Specialist
Hearing instrument specialists (HIS) are trained to administer hearing tests and dispense hearing aids. Each state has a different requirement to become an HIS, though usually the requirement is a high school diploma and completion of a two-year program. Meanwhile, audiologists can perform full diagnostic evaluations of the auditory system, from the outer ear to the brain, and provide whatever treatment they deem appropriate.
For more information about audiologists or to schedule an appointment for a comprehensive audiological evaluation, call DeFatta Hearing Aid Experts today.