Benefits of a Hearing Test
According to one study published in the journal Health Technology Assessment, "A simple systematic screen, using an audiometric screening instrument, has been shown to be acceptable to people in the age range 55-74 years, is likely to provide substantial benefit and may be cost-effective to those in that target group."
Below we review other benefits of a hearing test.
Early Detection Yields Better Results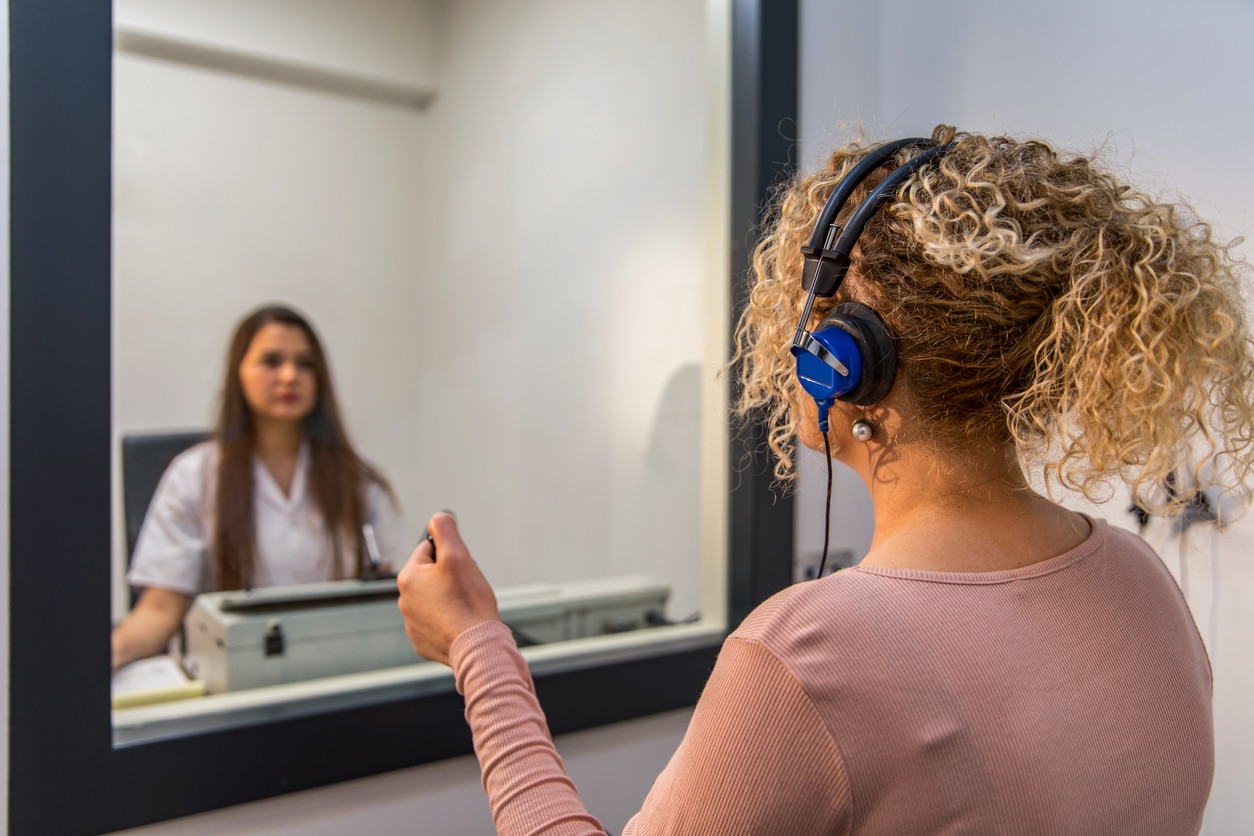 The longer you wait to treat your hearing loss, the harder it is to treat. This is because your brain essentially forgets how to filter certain sounds, meaning it will take a while to re-learn how to process them. Even with amplification, it will take time for your brain to learn to focus on your conversation partner's voice at The Nostalgic Bean on Lynn Ave and ignore the sounds of clanging dishes in the background.
You Can Confirm or Rule Out Other Medical Conditions
In some cases, hearing loss is the symptom of another underlying health condition. The sooner you get a hearing test, the sooner other medical conditions can be confirmed or ruled out. For example, sometimes something as serious as diabetes, cardiovascular disease or kidney disease is causing your hearing problems. It's also important to seek treatment for these types of conditions as early as possible.
You Can Start Hearing and Communicating Better
This is one of the more obvious reasons to get a hearing test: once your hearing loss has been diagnosed, you can start hearing and communicating better. Not only will you start hearing sounds you've been missing, like leaves rustling under your feet or birds chirping overhead, you'll also be able to hear the voices of your loved ones better and be able to make meaningful conversation with them once again.
You'll Improve Your Mental Health
You may not have realized the connection, but untreated hearing loss is associated with greater risk of mental health disorders like anxiety and depression. When you can't hear well, you're likely to worry about mishearing someone and responding inappropriately. This can lead to social isolation, which is a well-known risk factor for depression. Hearing aids can help prevent or treat these conditions.
For more information or to schedule a hearing test, call DeFatta Health today.