Robert J. DeFatta, MD, PhD, FACS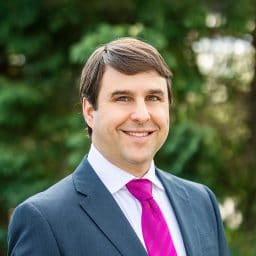 Robert DeFatta
M.D., PhD
Co-Founder & CEO
Dr. Robert J. DeFatta attended Louisiana State University in Baton Rouge, LA where he received a Bachelor of Science in 1995. He then began medical school at the Louisiana State University Health Sciences Center at Shreveport, LA and received both his Doctor of Medicine and his Ph.D. in cancer gene therapy in 2002. From 2002-2003, Dr. DeFatta completed his general surgery internship, followed by residency training in otolaryngology–head and neck surgery from 2003-2007 at University of Texas Southwestern Medical Center at Dallas, TX. During his head and neck surgical training, Dr. DeFatta developed a love of plastic surgery and reconstruction of the face, head and neck while working with Dr. Yadro Ducic, a world-renowned reconstructive surgeon.
Striving for expert training in this area, Dr. Robert pursued a fellowship through the American Academy of Facial and Plastic Reconstructive Surgery with Dr. Edwin Williams at Williams Plastic Surgery Specialists in Latham, NY from 2007-2008. During this year of training, he also began serving on the faculty at Albany Medical Center Otolaryngology residency program, where his work was dedicated to cosmetic and reconstructive surgery of the nose, eyes, face and neck. Throughout his training and career, he has published extensively in peer-reviewed medical journals on both otolaryngology and facial plastic surgery topics, has authored chapters in otolaryngology textbooks and serves on the editorial boards of multiple specialty medical journals. He has been invited to lecture locally, nationally and internationally, and continues his dedication to teaching by serving as volunteer faculty for the University of Wisconsin Family Medicine Residency program.
His experience include: treatment with Botox and facial fillers, rhinoplasty and face lifts, aesthetic concealing of incisions after facial skin cancer resection, repairing complex facial fractures and microvascular reconstruction of large head, mouth and neck wounds after cancer resection. Double board certification in the science and art of balancing beautiful structure and optimal function—exclusively within the face, head and neck—is what qualifies Dr. Robert DeFatta as the Face Expert.
Board Certified
Otolaryngology-Head and Neck Surgery
Facial Plastic and Reconstructive Surgery